Love Live! Charms by Robin (@springexalt)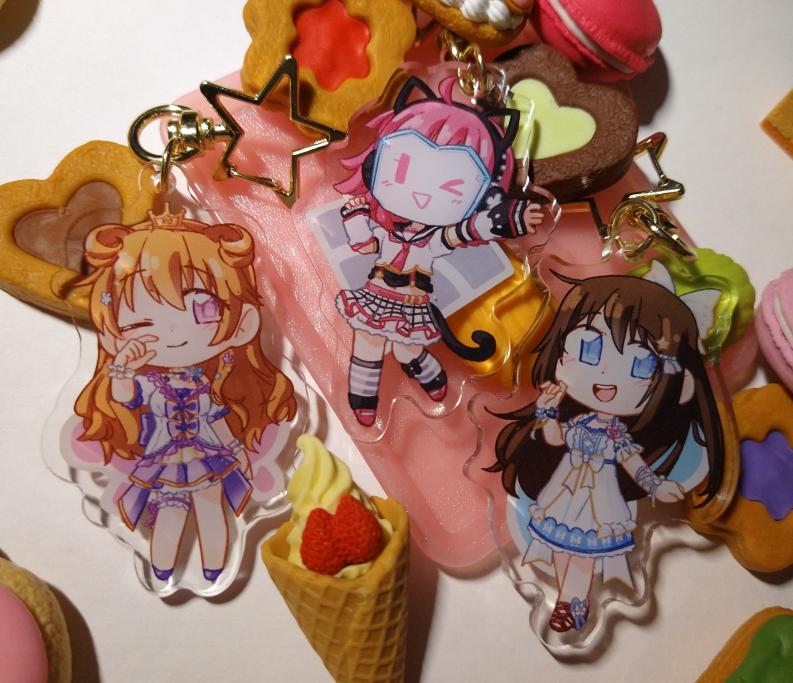 Acrylic Charms w/ Gold Star Keychain
Size: 2.5 inch
Material: Double-sided Clear Acrylic
2.5 inch charms of characters from Love Live! School Idol Project, Love Live! Sunshine!!, and Love Live! Nijigasaki High School Idol Club! With a cute star shaped clasp, take a pocket sized pal with you wherever you go!
You can follow Robin's art at:
twitter.com/springexalt
Click here to buy any 3 charms across the store for $30!
(μ's) LOVE LIVE! SCHOOL IDOL PROJECT:
Honoka, Kotori, Umi
Eli, Nozomi, Nico
Hanayo, Rin, Maki
(Aqours) LOVE LIVE! SUNSHINE!!:
Chika, Riko, Kanan
Dia, You, Yoshiko
Hanamaru, Mari, Ruby
(Niji) LOVE LIVE! NIJIGASAKI HIGH SCHOOL IDOL CLUB:
Ayumu, Kasumi, Shizuku
Karin, Ai, Kanata
Setsuna, Emma, Rina
Shioriko, Yuu
Other Listings:
Vocaloid, Fire Emblem, Madoka
Genshin Impact
!! This product is MADE TO ORDER and is manufactured after your purchase.
USA: 6-8 Weeks
Canada: 8-10 Weeks
Everywhere else: 8-12 Weeks